Offer – Singing Classes
Our Vocal programme (individual and group classes) are for children from 6 years of age, young people and adults.
In small groups, students learn to sing, read notes, make music together, and learn to work with a microphone, stage movement and the basics of playing the keyboard.
They will learn a broad repertoire in various styles. Each stage of learning is supported by recordings on a USB stick, which makes learning at home much easier.
Who can participate?
Children from 6 years, teenagers and adults.
Lesson Duration:
45-55 minutes
Group size:
2-10 participants
Monthly fee for participation in classes:
PLN 299– see discounts available.
Marta Nowak and Zofia Kurowska leads vocal classes at our school.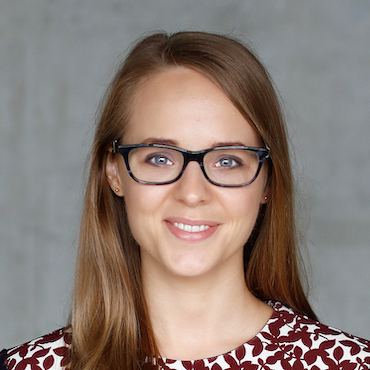 Marta Nowak
Early childhood classes, vocals
A graduate of the Ignacy Jan Paderewski Music Academy in Poznań, with a specialism of Choir Conducting (2017).
She runs the Parish Choir and is a music teacher at the Primary School and High School of the Resurrection Sisters in Poznań.
She is involved in circles associated with liturgical music.
In his free time she travels, consistently proving that all roads lead to Rome. She conducts Early childhood classes as well as teaching singing.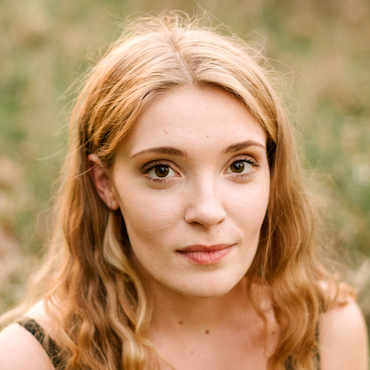 Zofia Kurowska
Zofia "Miksa" Kurowska – a BA and MA graduate at Ignacy Jan Paderewski Music Academy in Poznań, specializing in Rhythmics and Jazz Vocal.

She developed her skills in the field of voice projection, text interpretation, vocal improvisation, the basics of jazz piano, or being a band member under the supervision of dr hab. Janusz Szrom, prof. dr hab. Katarzyna Stroinska – Sierant, Barbara Włodarska – Fabisiak, and Julia Rosinska – Kopala.

She has been singing and performing in front of an audience since she was a child.

In recent years, she has given concerts with the Jagodziński Trio, CoOperate Orchestra, and also participated in numerous music projects – Gospel Joy Recording Concert, "Music On The Spotlight", "Kulturalny Stary Rynek" and many others.

The artist collaborates and records songs for the project "Pomelody – The Power of Melody." She is inspired by both classical music and popular music, such as jazz, soul, pop, electronic and gospel music.

In her free time, she likes to ride a bike and look at the sky (also while riding a bike, which she does not recommend for safety reasons 🙂).