Instrumental program – the trumpet is a program for people from 10 years of age.
The main goal of the course is:
Learning basic playing techniques,
The joy of playing in a group,
Improvising from the very beginning,
Preparation for playing in a band.
Who can participate?
Children from 10 years, adolescents and adults
Lesson Duration:
45-55 minutes
Group size:
3-6 participants
Monthly fee for participation in classes:
PLN 299– see discounts available.
Classes on how to play the trumpet at our school are led by Adam Jełowicki.
The program, inspired by the Yamaha educational method, is not part of the Yamaha Music Education System certification program.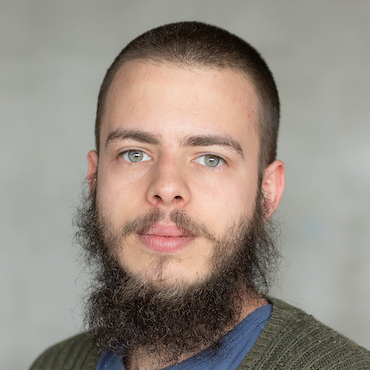 Adam Jełowicki
Trumpeter, cornet player, student of the Academy of Music in Poznań, graduate of the University of Zielona Góra.
He has collaborated with bands such as the Poznań Improwizowana Orkiestra Improwizowana, the Big Band of the University of Zielona Góra or Cztery Metry od Chodnika.
He gave concerts, among others at the Spontaneous Music Festival, Bass & Beat Festival, Podwodny Wrocław, Powidz Jam Festival or the Festival of Improvising Orchestras.
Participant of many workshops led by Rob Mazurek, Chad Taylor, Peter Evans, Vasco Trilla, Anna Kaluza and Adam Rapa.
He actively co-creates the Poznań improvised music scene, taking part in, among others, concerts from the Orkiestra Minus and KOImpro cycles.
He exercises in his spare time.