Guitar Encounters is an electric / electroacoustic guitar course for children from 8 years of age, teenagers and adults.
The main goal of the course is:
Helping the student master a wide range of styles,
Learning a valuable and diverse repertoire,
Working on the techniques needed for success,
Developing proficient music reading skills,
Transferring solid theoretical knowledge to practical abilities while developing listening skills,
Learning how to arrange and improvise,
Preparation for work as a professional musician
Who can participate?
Children from 8 years of age, teenagers and adults
Lesson Duration:
45-55 minutes
Group size:
3-6 participants
Monthly fee for participation in classes:
PLN 299– see discounts available.
Electric guitar classes at our school are conducted by Michał Kaczmarczyk.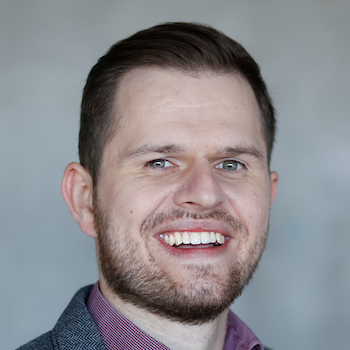 Michał Kaczmarczyk
Instrument: electric guitar
Michał Kaczmarczyk – guitarist, composer, born in 1991 in Kalisz. After graduating from high school, he started studies at the Faculty of Composition, Interpretation, Education and Jazz of the Academy of Music in Katowice, which he graduated with a very good grade. He continued his education at MA studies in the field of jazz guitar at the Instrumental Department of the Academy of Music in Poznań, which he graduated with honors in 2016. He also expanded his knowledge and skills in the field of guitar and composition during numerous courses and workshops such as "New York Jazz Masters" in 2017, where he took lessons from such figures of world jazz as: Mike Moreno, Kendrick Scott, Aaron Goldberg, Matt Penman, Greg Osby and Judy Niemack.
Over the last few years, he has taken part in numerous music projects as a session musician, giving concerts in the largest concert halls in Poland. He permanently cooperates with, among others, Krystyna Prońko, the Poznań-based CoOperate Orchestra. As a guest performer, he performed on stage with the Poznań Philharmonic Orchestra, the Big Band of the Ostrow County. Since 2017, he has been the guitarist of the festival orchestra of the International Children's Song and Dance Festival in Konin. He also runs his own band – Michal Kaczmarczyk Trio, with which he has been giving concerts all over Poland for several years and is also developing as a composer.
He has such successes as winning the 1st place in the 9th International Competition for Composers. Krzysztof Komeda as part of Komeda Jazz Festival 2015, 2nd place in the international competition "Powiew Młodego Jazzu" as part of Krokus Jazz Festival 2017 with the band "Michał Kaczmarczyk Trio", distinction in the jazz improvisation competition "Tarnów Jazz Contest 2016", being among the finalists Novum Jazz Festival 2016, "Blue Note Poznań Competition", "Hanza Jazz Festival 2017" In 2020, he received a scholarship from the Minister of Culture and National Heritage.