Offer - Babies in the land of sounds
All children are born with innate musical potential.
Thanks to the introduction to the world of music at such a young age, healthy learning principles are instilled and a solid base is created for further musical and intellectual development.
The programme "Babies in the Land of Sounds" is intended for children from the age of four months with the active participation of parents. The mascot of the class is the plush seal "Robby", who introduces children to their first phase of musical development.
The topics of each week are taken from everyday life, e.g. bathing, changing diapers, sleeping, eating, moving, teething, learning to speak, illnesses, birthdays.
With the help of music and through playing simple instruments with the help of toys and other everyday objects, the learning process is supported in a variety of ways and at the same time, the child benefits from a child-centric learning process.
A handbook containing songs, poems and comments, as well as a CD, supports both parents and teachers.
Who can participate?
Children between 4 and 18 months of age with parent
Lesson Duration:
45 minutes
Group size:
3-10 children with parents
Monthly fee for participation in classes:
PLN 279 – see discounts available.
Marta Nowak teaches the "Babies in the Land of Sounds" class in our school.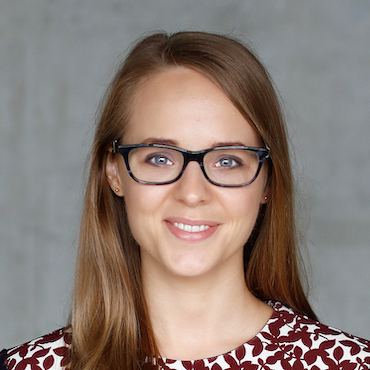 Marta Nowak
Early childhood classes, vocals
A graduate of the Ignacy Jan Paderewski Music Academy in Poznań, with a specialism of Choir Conducting (2017).
She runs the Parish Choir and is a music teacher at the Primary School and High School of the Resurrection Sisters in Poznań.
She is involved in circles associated with liturgical music.
In his free time she travels, consistently proving that all roads lead to Rome. She conducts Early childhood classes as well as teaching singing.