Popular Music Course – Violin is a programme for students over 10 years old.
The main goal of the course is:
Learning basic playing techniques,
A practical approach to teaching,
New motivation at every level,
The joy of playing in a group.
Who can participate?
Children from 10 years, teenagers and adults.
Lesson Duration:
55 minutes
Group size:
3-6 participants
Monthly fee for participation in classes:
PLN 279
Marianna Kanke conducts violin classes at our school.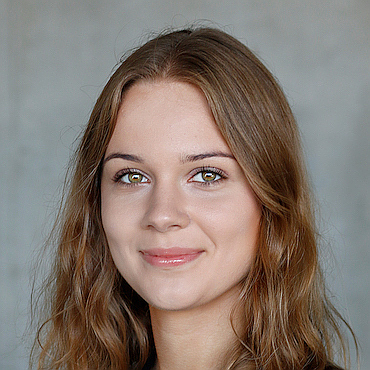 Marianna Kanke
Instrument: violin, vocals
A student of jazz vocal studies at the Music Academy I. J. Paderewski in Poznań.
She studied violin for 12 years at the 1st and 2nd degree Music School. Feliks Nowowiejski in Gniezno.
She shaped her vocal and lecture skills at various levels
workshops among others with Katarzyna Groniec, Natalia Niemen and Maciej
Jablonski.
She is passionate about hiking and learning foreign languages.