Teachers - Zofia Kurowska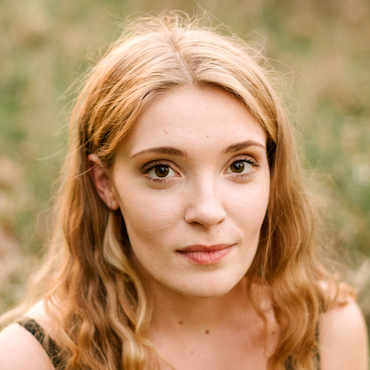 Zofia Kurowska
Zofia "Miksa" Kurowska – a BA and MA graduate at Ignacy Jan Paderewski Music Academy in Poznań, specializing in Rhythmics and Jazz Vocal.

She developed her skills in the field of voice projection, text interpretation, vocal improvisation, the basics of jazz piano, or being a band member under the supervision of dr hab. Janusz Szrom, prof. dr hab. Katarzyna Stroinska – Sierant, Barbara Włodarska – Fabisiak, and Julia Rosinska – Kopala.

She has been singing and performing in front of an audience since she was a child.

In recent years, she has given concerts with the Jagodziński Trio, CoOperate Orchestra, and also participated in numerous music projects – Gospel Joy Recording Concert, "Music On The Spotlight", "Kulturalny Stary Rynek" and many others.

The artist collaborates and records songs for the project "Pomelody – The Power of Melody." She is inspired by both classical music and popular music, such as jazz, soul, pop, electronic and gospel music.

In her free time, she likes to ride a bike and look at the sky (also while riding a bike, which she does not recommend for safety reasons 🙂).