Teachers - Kinga Skrzypińska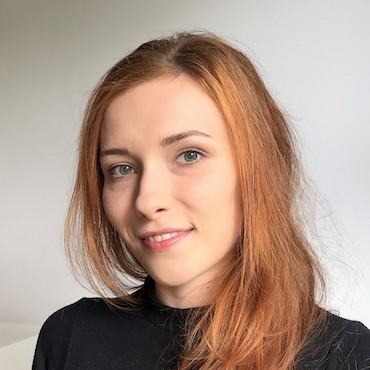 Kinga Skrzypińska
Kinga Skrzypińska is a guitarist born in 1993 in Słupsk.
In 2013, she began her education at the Secondary Music School of Frederic Chopin
in Poznań, to continue it at the Academy of Music. I. J. Paderewski. In 2022, she graduated from the Faculty of Instrumental Studies in the field of jazz guitar.
She developed her knowledge and skills by participating in numerous music workshops, including: Made in Chicago, European Jazz School 2017, 2018.
So far, she has collaborated with the following groups: Tre Voci and Darekcastews Ensemble (album: Tre Voci With Love, released by MTJ Agencja Artystyczna), Sopranissimo, Big Band of the Academy of Music in Poznań (album: Charles Mingus Souns of Love). She shared the stage with artists such as: the AACM legend – Ari Brown, Robert Janowski, Katarzyna Skrzynecka, Katarzyna Pakosińska.
She has performed at many Polish philharmonics and in halls such as the Roma Musical Theater, ICE Kraków. Involved in cooperation with the musical department of the Academy of Music in Poznań (participation of, among others in the musical Cherry Orchard).