Teachers - Mateusz Ignatjew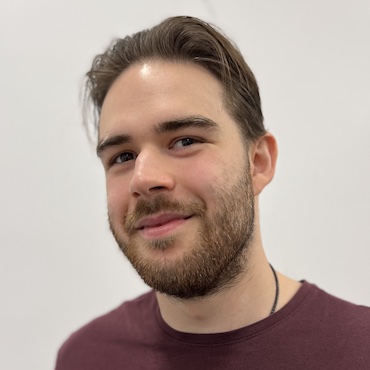 Mateusz Ignatjew
Mateusz Eugeniusz Ignatjew – bass player, student of the bass guitar class of the Faculty of Jazz and Stage Music at the Poznań Academy of Music. I.J. Paderewski.
He is characterized by patience, commitment and persistent pursuit of the goal. He won a distinction during the 6th Macroregional Jazz Improvisation Presentations and Workshops. Participant of the International Big-Band Workshops of the "Polish-German Youth Jazz Orchestra".
Extensive stage experience and cooperation in many projects make him a universal musician, able to meet any artistic challenge, and his methodical and individual approach allows him to pass on his knowledge and skills to new adepts of the musical art in an open and reliable way.
The artist's main musical interests include; contemporary production techniques, music bordering on fusion and EDM, and open improvised music.