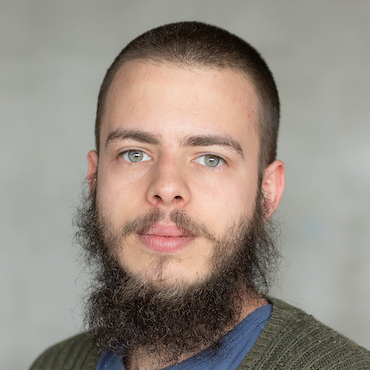 Adam Jełowicki
Trumpeter, cornet player, student of the Academy of Music in Poznań, graduate of the University of Zielona Góra.
He has collaborated with bands such as the Poznań Improwizowana Orkiestra Improwizowana, the Big Band of the University of Zielona Góra or Cztery Metry od Chodnika.
He gave concerts, among others at the Spontaneous Music Festival, Bass & Beat Festival, Podwodny Wrocław, Powidz Jam Festival or the Festival of Improvising Orchestras.
Participant of many workshops led by Rob Mazurek, Chad Taylor, Peter Evans, Vasco Trilla, Anna Kaluza and Adam Rapa.
He actively co-creates the Poznań improvised music scene, taking part in, among others, concerts from the Orkiestra Minus and KOImpro cycles.
He exercises in his spare time.